Pediatric dentistry means a lot to me. Growing up, I didn't receive routine dental care and would only visit the dentist when in pain.
It is important for children to have access to early dental care, and to routine dentistry, too. This helps head off potential problems through preventive treatment and ensures small issues don't become big problems. When there are serious concerns, I am able to address and correct those, so your son or daughter does not experience lasting difficulties.
While my profession is children's dental health, my main focus is on the child as an individual. I love the uniqueness of every youngster I meet, and treasure learning each one's likes and needs and interests. I enjoy spending time with a nervous or scared child: patiently explaining each step of the process to help them overcome their fears. I am passionate about adding value not only to each child's smile and health, but to positively impact their life, as well.
Being a pediatric dentist means creating and communicating to families the importance of oral health and regular care. It also means creating and maintaining an environment and experience where parents and children are happy and pleased to be visiting.
Every child should have optimal oral health and comfort with their smile; being a pediatric dentist is my way of helping make that happen!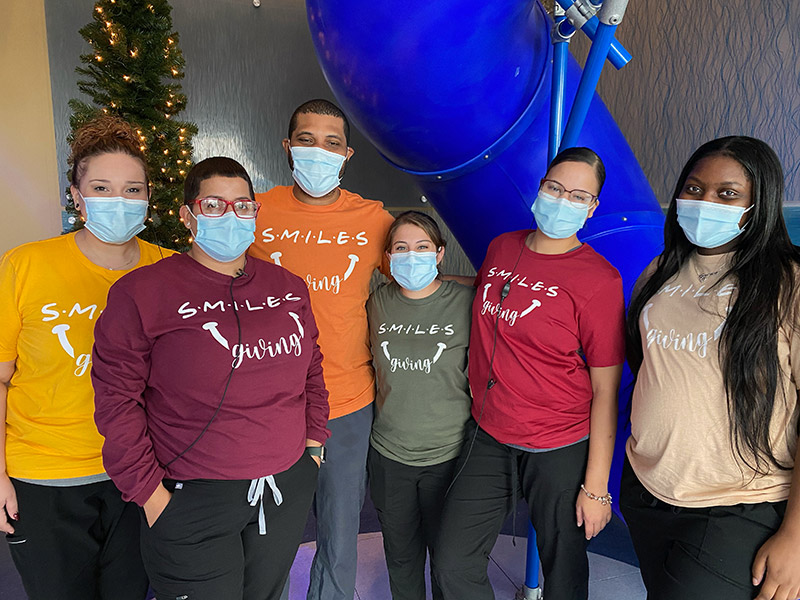 Education and Certifications
I graduated from dental school in 2015. I have an older brother who went into the dental field and that piqued my interest in dentistry. After doing a deep dive, I fell in love! I love the fact that I get to interact with patients and their families, and experience their growth.
Following dental school, I completed a general practice residency certificate at Bronx Lebanon Hospital, and then my certificate in pediatric dentistry at the University of Rochester.
I am board certified by the American Board of Pediatric Dentistry and hold hospital privileges at Connecticut Children's Medical Center.
Constant Learning and Professional Affiliations
Pediatric dentistry, like all areas of healthcare, is a constantly changing specialty. Through active continuing education — attending meetings, lectures, and seminars, and participating in webinars — I stay at the leading edge of new treatments, techniques, and technologies. This ensures I am providing every child with evidenced-based care that delivers predictable results.
I am a member of the:
Beyond the Office
I grew up in Portmore, Jamaica and now call East Granby my home. Dr. Lisa St. Bernard, my fiancée, is a prosthodontist and co-owner of the practice. I have three kids: Nicole, my daughter, and two young sons, Ethan and Caleb.
I love spending time with my family; many weekends, we get the kids together with their cousins for lots of laughter and adventures. We enjoy going for drives around the community and trying local restaurants, too, though lately that's been a lot of take-out. On long weekends, I make time to go hiking. I have a love of track and field, as well, and make a point of watching events!